Some of you may know that recently I bought a new laptop that is Asus FX504GM comes with genuine windows. Everything was going well and suddenly a popup with the text of "Your Windows License Will Expire Soon" started showing. I did contact with Rayans & they said that they can recover but, I may lose my data meanwhile! Installing every software and  apps again that is just a huge pain!

Let's see how can we do that easily:
If you already add/logged in Microsoft account please skip the first one.
 1. First login into your Microsoft account so that in future you don't have to face this kind of situation.
2. Open Run by pressing Windows + r key then type "powershell" and hit Enter to open Powershell.
3. Copy the line below and paste into the Powershell and press Enter
WMIC path Softwarelicensingservice Get Oa3xoriginalproductkey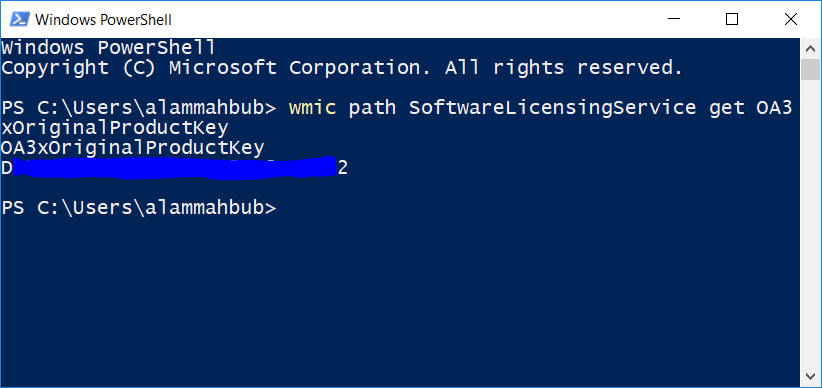 4. Copy product key from powershell & Open windows settings by Windows + I key then go to Update & Security > Activation > change the product Key. Then paste product key in product key textbox & hit Enter

5. Your Windows Product key recovery is done & linked with your Microsoft account. In futer with new installation in this pc you just have to login into your account.

Thank you, dear for coming along. If it does help you please share, it may help some of your friend.